Our Suppliers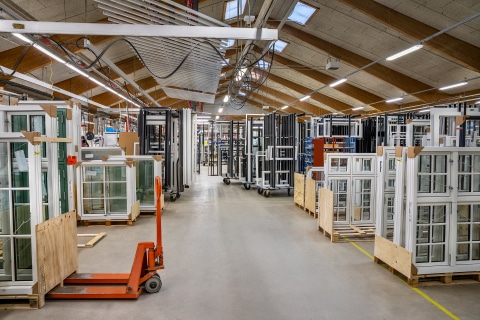 As part of the Inwido Group we have close working relationships with all of our manufacturing partners, Outline Vinduer in Scandinavia, Sokolka in Poland and Allan Brothers in the UK.
Outline Vinduer
Outline Vinduer is one of Denmark´s leading producers of energy efficient windows and doors, in wood and wood/aluminium for all types of homes. The products are of a very high quality and are designed and produced in Denmark. All the windows and doors produced are made-to-measure according to the Consumers' requirements. Outline Vinduer is a member of VSO (Danish Window Manufacturers Organisation), DVC (Danish Window Certification Authority), Byg Garantiordningen (Danish Construction Guarantee Scheme).
Sokolka
Sokolka windows and doors is one of the largest window and door producers in Poland, who have over 40 years' experience in manufacturing timber products, allowing them to gather a huge wealth of knowledge and experience. Sokolka has one of the most modern manufacturing facilities amongst the timber window and door producers in Poland and this has a very positive impact on the quality of their products. They can offer windows and doors of various thermal properties, frame thicknesses, with or without external aluminium cladding and these are available in many different designs, sizes, shapes, colours and glass types.
Allan Brothers
Allan Brothers specialize in the manufacture of traditional sliding sash windows. Founded in 1811, Allan Brothers is one of Britain's longest established window and door specialists and for over 200 years has enjoyed an enviable reputation for quality, craftsmanship and service. Today Allan Brothers provide customers with bespoke timber windows and doors, which combine the natural charm and beauty of timber with durability and performance.
Our Environmental Policy & Sustainability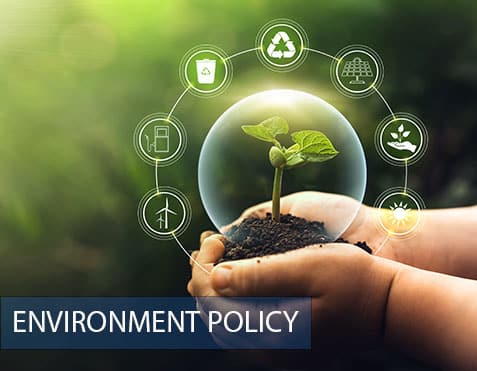 From an environmental point of view, the ability to retain indoor heat is one of the most important features of a window. Our climate-smart products have been designed and manufactured with an environmental policy and sustainability in mind. Energy conservation is a top priority for all Carlson windows and doors.
Wood is the only truly renewable building material and is 100% recyclable. Wood is also extremely resistant and many timber windows in use today are more than 100 years old.
Carlson are an eco-friendly company, so where possible, we will provide products which are made of recyclable or reusable materials.
Raw materials and resources will be selected from sustainable renewable resources where possible
Carlson products will be manufactured from materials which take the least amount of energy to produce. We are committed to promoting the use of the best possible energy savings products available.
Production waste is recycled, where possible, or used for other purposes such as reheating the factories. Materials for protecting products during transportation will be recycled where possible.
Products used to protect and preserve the windows and doors have been selected based on the environmental impact they have and are typically water based. Large investments in production technology ensure no excess material leaves the fully controlled environment in our facilities
Carlson Products all use timber which come from sustainable well-managed forests in Scandinavia and are FSC Forest Stewardship Council Certified. The increased use of sustainable timber has also resulted in the additional planting of trees, with more trees planted than are felled.
Sustainable timber provides a building material that is strong, lightweight, durable and attractive, but also provides significant benefits for the environment
Collaborating with Grown Forest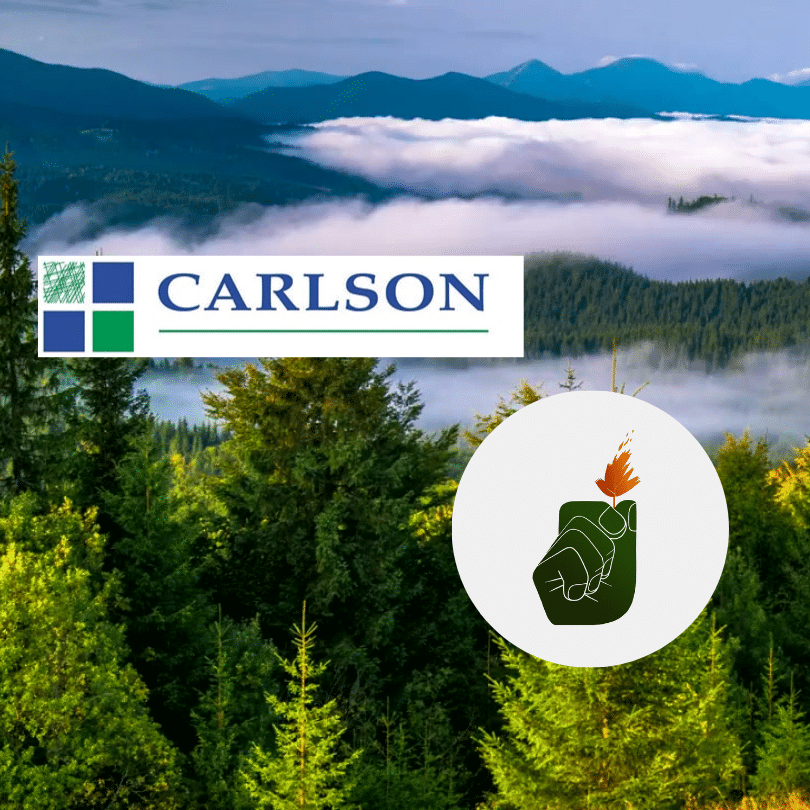 Carlson and Growth Forest Collaboration: Driving Sustainability and Planting for a Greener Future
Carlson has teamed up with Growth Forest, a leading organization dedicated to preserving our precious forests. Together, we're embarking on a ground-breaking collaboration that aims to drive sustainability and make a positive impact on our environment. And that's not all – we're proud to announce that with every order, we'll be planting two trees, because at Carlson, we genuinely care about sustainability!
Sustainability is at the core of our values and drives everything we do. We understand the urgency to address climate change and reduce our ecological footprint. That's why our partnership with Growth Forest holds immense significance for us.
At Carlson, sustainability is more than just a buzzword – it's a genuine passion. We're taking real action to drive positive change. Through our collaboration with Growth Forest, we're making strides towards a greener future. Together, we're embracing responsible practices and actively working to preserve our planet for generations to come.
Our Timber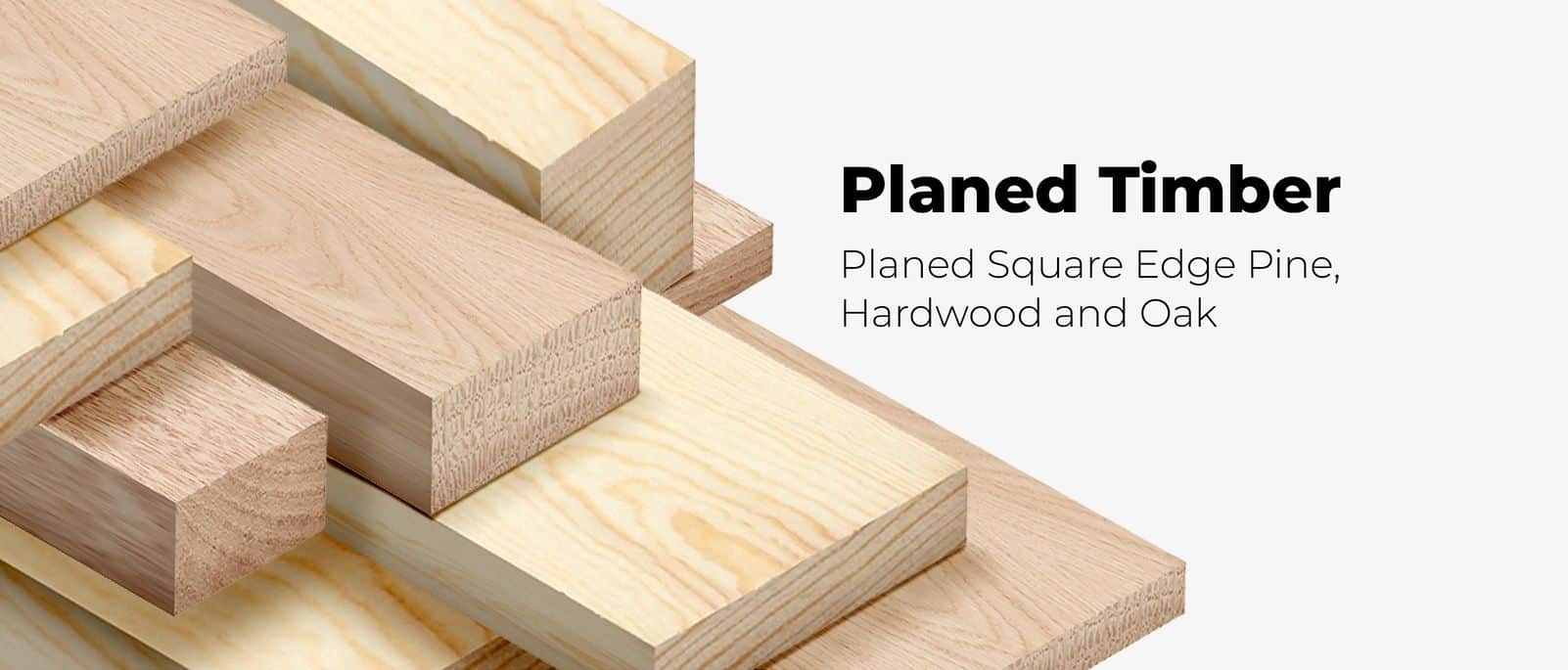 The manufacture of some of our Scandinavian Timber window and doors begins literally right out of the forest. In the pine forests in the North of Sweden the best timber is selected.
The Natural Durability of our Timber Windows & Doors
As a tree increases in diameter the inner portion of sapwood becomes inactive and finally ceases to function as the cells die, this inert portion is called heartwood. Its name derives solely from its position in the tree and not from any vital importance to the tree.
The heartwood is filled with resin, which is nature's own preservative and the best waterproofing against rot and fungus.  The outer exposed parts of our windows and doors consist of at least 90% heartwood, which ensures that the timber window and doors are extremely high quality and durable.
The majority of the timber used is from FSC certified wood . FSC is an international labeling scheme that gives you a guarantee for responsible forest management.
How we ensure you get the Highest Quality Timber Windows & Doors
In our production facilities in Denmark only two thirds of the timber makes the grade after testing and sorting. The selected timber is planed, scanned and filmed so that any knots, cracks, pockets of resin and defects are revealed. After the scanning process the wood is cut and the defects are removed, the timber is then press bonded together into 6 meter lengths.
These joints are called comb joints which form the building blocks of our products. Comb joints have many technical and aesthetic advantages. They have great stability and strength as well as a uniform surface, with only a few small knots on visible surfaces and a very minimal risk of resin content. The timber is then treated with an environmentally friendly water based impregnation system.